HOUSE TO LET - COTTAGE TO RENT - EAST GRINSTEAD
Park Mews, Hammerwood
East Grinstead, Sussex
This cottage rental is centrally placed within south east England within 25 minutes of Gatwick airport but away from the noise and bustle of the airport surroundings. It's away from the road and beautifully secluded in deep countryside. The area is so quiet that it is ideal to come home to after stressful days at work. It enjoys a small courtyard and has 2 bedrooms - or one bedroom and study, together with a living room, kitchen, bathroom and entrance hall.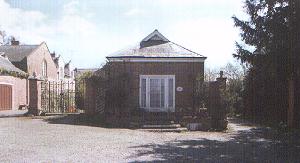 Approach to Park Mews is via gateway on right
The entrance to Park Mews is up four or five steps on the far right of this photo shown below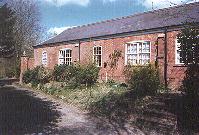 The following photos are some years ago when the then tenant liked the privacy afforded by lots of greenery! The recent tenants have kept it more open!

Email us or phone 01342 850594 if you are interested.
It is available on a 6 month (extendable) shorthold tenancy from the end of September at a rent of £850 per month